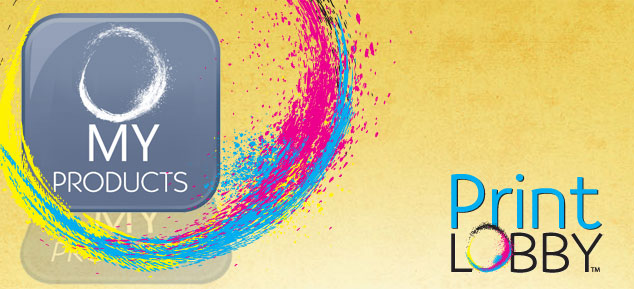 My Products
Company Approved Print Items
Easy Editing of Print Products
Save Time and Money on Print
Simplified Printing
A custom Print Lobby is loaded with user friendly features that make your online print order easy to place and it's a great way to protect your company's brand in print.  The MyProducts area of your Print Lobby allows you to create products that all of your users can access, easily order, and customize with their personal information.  
Ordering something as basic as a business card has never been so easy.  Once you have uploaded your business card, you are able to create custom text fields for a name, email address, phone number or any other relevant information that you would like to allow a user to provide.  You will save time and money on every business card order.  
No more graphics design and typesetting, simply enter the information and get an instant print proof.  In a few simple steps your custom order is placed and you're done.  Print has never been so easy.
The best part is the fact that all of your employees, agents, or other representatives will all be using the same approved print collateral. You will save time in approving orders, placing orders, and the days of waiting weeks for a print order will be a thing of the past.  
See for yourself.  Sign up today and we'll give you a set of 500 business cards for just a dollar.  Top quality, full color, double sided with two finish options to choose from.
Is Web-2-Print for you?
Multimedia Companies
Marketing Companies
Non-Profits
Sales Organizations
Multi-State Companies
Convention/Tradeshow
Associations
Full color offset printing - Digital printing - large format printing - 1 & 2 color printing - printed promotional items - stickers