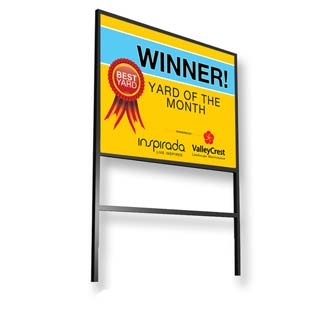 Yard Sign Printing
Product Overview
Print2order is your choice for custom printed Yard Signs. We offer corrugated lawn signs in many shapes and sizes. We can even custom cut your corrugated or metal sign to any shape or size. Yard signs are great for real estate, construction, political campaigns, directions, landscapers, and even roadside advertisements. Order your custom printed yard sign today and save.
Ordering a custom printed product has never been easier. Print2order offers its Print Lobby web-2-print solution to any business, regardless of size, and at no cost. Take control of your printing collateral, and maintain your brand integrity, with your very own customized Print Lobby. Sign up today.
Is Web-2-Print for you?
Multimedia Companies
Marketing Companies
Non-Profits
Sales Organizations
Multi-State Companies
Convention/Tradeshow
Associations
Full color offset printing - Digital printing - large format printing - 1 & 2 color printing - printed promotional items - stickers