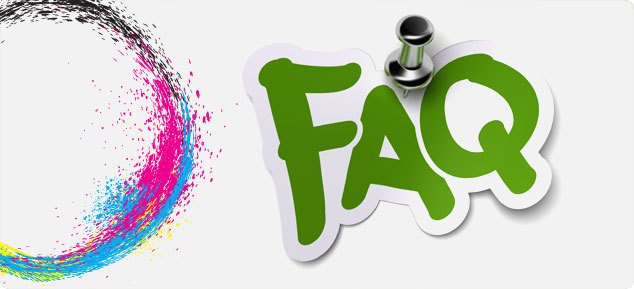 Faq
1000's of Print Products
Customized Print Lobby™
Price Matching
Satisfaction Guarantee
Your Partner in Print
Frequently Asked Questions & Help
How much does it cost to get a Print Lobby for my Company?

There is never a charge for our standard Print Lobby that is customized to your company with your logo and products.

Can multiple users access my Print Lobby?

You have full control over access to your Print Lobby. Each user has their own login. You can also set permissions for how each user pays for the product. They can either pay themselves or bill it to the company account based on how you want to setup that specific user.

How do I access my customized Print Lobby?

When you are initially setup, we will assign a web address specific to your company.

Can I have my own web address that I provide or purchase specifically for my Lobby?

Yes, contact customer service for more information and requirements.

Does it matter how big my company is?

Whether you are a sole proprietor or a large corporation, you can have your own Print Lobby at no cost to you. Signup today and take advantage of what we have to offer.

Are we required to make a minimum order?

There is never a minimum order requirement to have your own Print Lobby.

How does a Print Lobby help me control my brand?

With your own Print Lobby, you are able to upload templates of regularly used products for your company, such as business cards. When one of your users needs to order one of your products, they are able to select from your company's featured products, add their personal information (if required) and send it directly to print. No more hassle with getting products created for new hires, looking for the original file for a reorder, or waiting for products to be approved for use.

What if I need something other than one of the featured items in our MyProducts area?

Your Print Lobby is loaded with 1000's of products to choose from and order when needed. If there's a chance that it will be ordered again, simply add the product to MyProducts and allow it to be accessed companywide.

What type of printing equipment do you use?

We are a print aggregation company; therefore, we do not have any printing equipment of our own. We negotiate the best pricing with our suppliers who adhere to our strict quality requirements to ensure you receive the best product, service, and pricing available. As a basis of comparison, we are to the print industry what Expedia® and Priceline® are to the travel industry.

Do you offer Graphic Design Services?

Yes. We can help you with all your design needs. From Business Cards to Billboards, our Graphics Team will keep you looking your best. Design pricing is listed with every product in your Print Lobby, and all other design projects can be requested through our no obligation Custom Estimates request.

What is an assigned Account Specialist?

We believe that having 24/7 access, via the worldwide web, is only part of the solution that businesses like yours are looking for. When you get setup with us, we assign an assigned Account Specialist that is your point of contact whenever you need them. You will have access to their email address and direct dial phone line. Your success is our success, and we want you to rest assured that you're never going to be just another customer talking to someone that has no idea who you are. Big or small, you will always be treated like our number one customer.

Where are you located?

Our Account Specialists are networked across the United States in order to provide local access to our clients. We are continually adding new areas and if we do not have a local representative in your area, your assigned Account Specialist will still be just a phone call away. We also ship throughout the continental US.

How does your Price Matching work?

If you are able to provide us with proof of one of our products being offered at a lower price, we will verify the lower price and price match that item in your Print Lobby for continued use. Note: this does not apply to special or time sensitive offers and other terms and conditions may apply. Visit your Print Lobby Terms & Conditions for full details.

What if I have multiple business locations?

No problem. We are your solution to streamlining your print marketing and maintaining consistency between locations. We are continually adding new areas and if we do not have a local representative in your area, your assigned Account Specialist will still be just a phone call away. We also ship throughout the continental US.

What if I have franchises with multiple locations?

Not only can you control your franchise branding, but we can also show you how to create additional revenue for yourself as the Franchisor. Contact us today to discuss your specific scenario with one of our Franchise Specialists.

Do you have more questions?

Contact us today and we will be happy to assist you every way we can.
Full color offset printing - Digital printing - large format printing - 1 & 2 color printing - printed promotional items - stickers